If for whatever reason you have an AOS crash, you can set the AOS service to restart automatically.  This will ensure your AOS is back up and running quickly and does not rely on manual intervention to restart the service which may not always be on hand to resolve at the time of failure.
Within Adminstrative Tools > Services
Right mouse click on your AOS Service and select 'Properties'
Select the 'Recovery'  tab
Change the settings to your requirements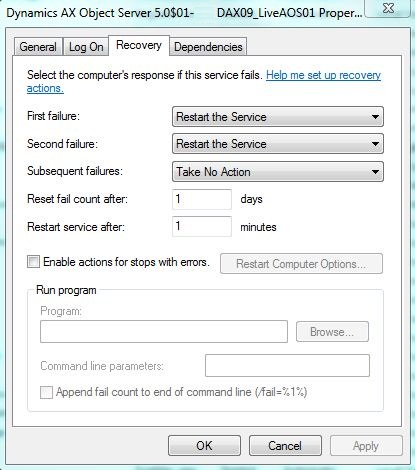 The options shown in the example will attempt to restart the service twice in any one day of failure with a 1 minute interval before it attempts to restart the service.  The fail count is reset every 1 day.
Future posts will cover how you can be notified instantly by email of AOS Service crashes and of AOS Services not running.